Printing
We have our very own professional printing lab on-site and provide photographic-grade fine art printing on a range of high quality papers and surfaces.
We utilise the latest printers and do all our colour calibration in-house to achieve incredible results.
Printers used in our lab are the Epson Stylus Pro 9900 - 44" and the Mimaki JFX200-2513. Having the option of a flat bed and large format printer; we able to offer our customers and large variety of different printing options.
The Epson printer represents a pinnacle in colour printing technology with an ultra-high resolution and an incredible colour gamut. Offering our customers Amazing Print Quality, Supreme Colour Prints, Gallery Quality black-and-white images and Excellent Image Stability.
The Mimaki has the ability to print onto media up to 50 mm thick and on irregularly-shaped media with high weather and friction resistance, our printer produces unparalleled results all in high definition, and
accommodates to a wide variety of needs and requirements. With our large flat-bed printer, we can print images & designs on many different products and surfaces.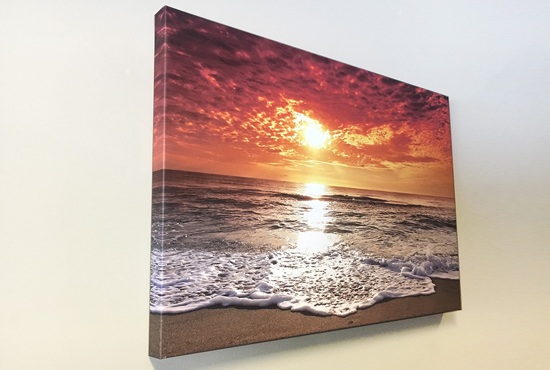 Printing on aluminium, acrylic, glass, canvas and assorted papers; are all options that our in-house team specialise in.
We offer images & designs from our extensive library but for those exclusive requirements or needs we can customize with your own images & designs; the result is high definition imagery that gives you a vibrant depth of colour and detail. We take pride in being able to create your visions.